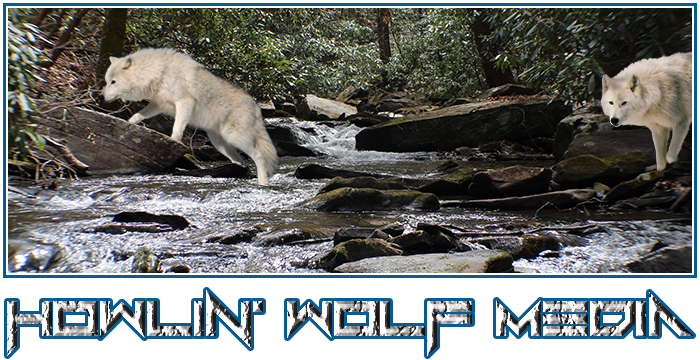 Howlin' Wolf Media is a comprehensive graphic design studio located in Asheville, North Carolina. We are a small family business...hands on every step of the way. We work closely with our clients to better understand their vision. Only then can we implement strategies that will turn that vision into reality. Creativity, relevance and a distinctive design will strengthen your online identity and branding.
Our flexibility allows our clients to choose what is the "best fit" for their objectives and pocketbook. Whether a complete custom site or a more reasonably priced template, we can meet your needs. For new or aspiring internet business' we suggest you check out our "Value Package". It is a great way for new business' to present a professional presence at a price that simply can't be beat!
Experience
Our experience in the computer field is extensive. 15 years as "Powersellers" and "Top Rated Sellers" on eBay. Thousands of transactions and not a single negative feedback. 10 years in Program Development for the private sector. Expertise in Adobe Programs including Photoshop, Dreamweaver and Flash. Hundreds of documents prepared for television, the Court System and the Web. We are Project Managers. From graphic design and branding to marketing, copywriting, photography and Search Engine Optimization...we do it all in house. You can also expect exceptional pricing. You'll be pleased!
| Branding | Digital | Direction | Print |
| --- | --- | --- | --- |
| Logo Development | Website Design | Photography | Business Card Design |
| Banner Development | Logo Design | Copywriting | Stationary Design |
| Brand Development | Banner Design | Web Hosting | Direct Mail Design |
| Marketing | Social Media | Voice Over | Silk Screen Design |
There is no cost for a consultation with Howlin' Wolf Media. We love what we do!